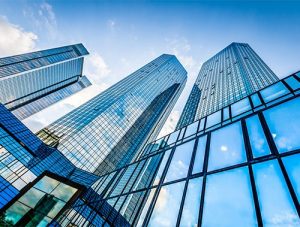 If a contractor is looking to work for long or short term contract, he can be in touch with an Umbrella Company in Turkey which provides payroll solution.
This employee can work in an office or at home. With using the services of an Umbrella Company in Turkey, the foreign companies do not need to open a limited company in this country.
Foreign companies opening a limited company in Turkey, will have to pay tax and deductions as social premium.
Opening a limited company depends on your circumstances as your plans. But, by using an Umbrella Company in Turkey, you don't have to treat invoices, administration tasks and paper work. You are focused only on your work.
It will reduce your cost significantly and your risks too.

How Umbrella Company in Turkey works ?
You only sign a business contract with the Umbrella Company in Turkey. Then the company will recruit for you the employee under the legal structure.
Employee will have to fill their timesheets monthly. Then, they send it to client and the Umbrella Company which will authorise the salary payment.
Salary and taxes are paid by Umbrella Company in Turkey, which will invoice the client by applying payroll management fees.
After the payment of turkish social contributions (sgk) and taxes, payment of salary is done. Payslip will be issued too. Umbrella Company in Turkey can usual deal with Turkish Lira currency, Euro or Dollars.
Employee need also to send their expenses (travel/accomodation…) under scan or original format to client and the Payroll Company in Turkey. Umbrella Company will apply an expenses fee to it. Finally, the employee will be paid.
The benefits of using the service of an Umbrella Company in Turkey
With Payroll Turkey, employee will be paid as soon as possible.
Umbrella Companies in Turkey usually comply with Turkish law and provide Turkish Employment contract.
But, if the client want to open a Turkish limited company, he needs to know all the local taxes of the country in order to avoid double taxation.
Using the service of an Umbrella Company in Turkey is using a knowledge service. It is considered as both support and comfort.
With our company, you will be kept aware on all the changes in the regulations from Turkey.

In a nutshell, if you choose us, we will manage for you the legal and administrative aspects and takes care of the management of your accounting. As an Umbrella company based in Turkey we can also advise you and answer your questions.
Practice in Payroll Turkey allows you to focus only on your job and on potential customers, thereby gaining efficiency and productivity in your activity.
More informations in french are available on our « Portage Salarial Turquie » website.